Job Opportunities From Our Sponsors
At Liberty Mutual, we believe progress happens when people feel secure. By providing protection for the unexpected and delivering it with care, we help people embrace today and confidently pursue tomorrow.
In business since 1912, and headquartered in Boston, we employ over 45,000 people in 29 countries and economies around the world. Diversity is about all of us and we believe that recognizing, appreciating and applying the unique insights, perspectives and backgrounds of each person cultivates an atmosphere of trust and respect. It's also key to our success in engaging with all people and possibilities.
Learn more about opportunities: jobs.libertymutualgroup.com.
---
Target is an iconic brand, a Fortune 50 company and one of America's leading retailers. Target values the nearly 350,000 individuals who come together as a team to serve its guests. The company has long invested in its team by giving them opportunities to grow professionally, take care of themselves, each other and their families and make a difference for Target guests and their communities. Our team is 57% female, and representation of female leaders across our business is a source of tremendous pride for our organization. From specific leadership development programs to our Women's Business Council, Target values hiring, retaining and developing female executives. Our commitment to women also shines through our partnerships with the Network of Executive Women, National Association of Female Executives and Catalyst (of which our CEO is a board member).
Cisco was named the #1 World's Best Workplace!
We've always known it, now the rest of the world does too. From purposeful work that's making a global impact to a company culture that empowers employees to 'be you, with us' and encourages giving back – Cisconians have a lot to be proud of! So, yeah, we're shouting this one from the mountaintops.
---
Bring everything you are. Here, you can have the kind of success you've always wanted. Dell is interested in you — the leader, parent, volunteer or adventurer. Bring it all. Let's get started.
Learn More at dell.com/careers.
---
World's largest consulting firm providing strategic, financial, operational, technology, and human capital services for industry-leading clients. Delivering decisive action and sustainable solutions for the most complex business challenges. At Deloitte, you have an opportunity to work with the best. Top notch connections. An award-winning inclusive and equitable culture. Opportunities to give back to your community. From learning to leadership, this is your chance to take your career to the next level or return to the workforce. Learn more about  Women at Deloitte | Deloitte US Careers.
---
There's no one kind of Googler, so we're always looking for people who can bring new perspectives and life experiences to our teams. If you're looking for a place that values your curiosity, passion, and desire to learn, if you're seeking colleagues who are big thinkers eager to take on fresh challenges as a team, then you're a future Googler.
---
At Merck, we seek to discover and champion the latest, most promising advancements against the world's greatest health challenges. By bringing together talented individuals from different backgrounds and with diverse perspectives, we can approach problems collectively to find new and innovative solutions. A career at Merck will not only help you develop as a professional, but make a global impact too.
---
At NI, formerly National Instruments, we Engineer Ambitiously. We've been a leader in Test and Measurement for over 45 years. If you share our ambition to improve the world through technology, we'd like to get to know you.
We're a global team of kind, inclusive people who create bold technologies to help solve the most complex challenges of our time. At NI, we respect your point of view, your desire to grow and thrive, and your life outside of work.
---
NXP team members create breakthrough technologies that make the connected world better, safer and more secure. We're looking for innovative, passionate, and talented people like you to join our team.
NXP Semiconductors enables a smarter, safer and more sustainable world through innovation. As a world leader in secure connectivity solutions for embedded applications, NXP is pushing boundaries in the automotive, industrial & IoT, mobile, and communication infrastructure markets. Built on more than 60 years of combined experience and expertise, the company has approximately 31,000 employees in more than 30 countries and posted revenue of $11.06 billion in 2021.
---
Phillips 66 has more than 140 years of experience in providing the energy that enables people to dream bigger and go farther, faster. We are committed to improving lives, and that is our promise to our employees and our communities. We are sustained by the backgrounds and experiences of our diverse teams, which reflect who we are, the environment we create and how we work together. Our company is built on values of safety, honor and commitment. We call our cultural mindset Our Energy in Action, which we define through four simple, intuitive behaviors: We work for the greater good, create an environment of trust, seek different perspectives and achieve excellence. Phillips 66 was recognized by Forbes as one of "America's Best Employers" in 2019.
---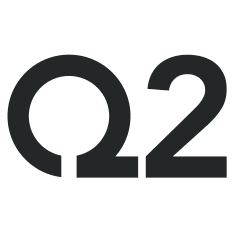 Want to feel truly valued, make a difference and have fun at work? ~ Check out Q2!
Our authentic company culture and super hero employees are what sets us apart. They know how to get it done and still have fun! Q2 is dedicated to building stronger and diverse communities by strengthening their financial institutions. We live this mission every day. Our business is thriving and today, one out of 10 digital banking customers in America are using Q2's single platform to bank. We continue to focus on innovation, thrive on collaboration and inclusion, and celebrate our employees who make our mission successful. We are a 2022 top workplace award winner, and offer both remote and in-office positions, along with a robust benefits package. Join our "Circle of Awesomeness" and apply to a job today, you'll love it!
---
Texas Mutual is the state's leading provider of workers' compensation insurance and has been recognized as one of the Best Companies to Work for in Texas ten times. Our dedicated employees in Austin, Dallas, Houston and Lubbock help us work toward our mission of building a stronger, safer Texas. We've been caring for hardworking Texans for over 30 years, and now you can join the team that protects over 75,000 businesses and keeps their 1.5 million employees safe on the job. We take great pride in offering benefits ensuring our employees bring their best selves to work, including flex-hybrid schedules, generous paid time off, day one insurance, $1,000 lifestyle spending accounts and more.
Texas Mutual is about more than insurance, we exist to be a stable force for good!
---
---
These are extraordinary times in health care. The opportunities to help people live healthier have never been greater. Advanced data and technologies, breakthrough treatments and consumer choice are redefining what can be achieved.
We are working to create a system that is connected, aligned and more affordable for all involved. One that delivers high quality care, responsive to the needs of each person and the communities in which they live. We are also partnering with care providers, collaborating in new ways to improve patient care.
At UnitedHealthcare, we are working to play our part in creating a more sustainable health care system: one that works better for everyone. Being who you are is part of your life's best work.
---
Visa, a proud sponsor of the Texas Conference for Women, is driven to connect the world through the most advanced digital payment network, enabling individuals, businesses and economies to thrive. Be a part of an inclusive culture where your innovative ideas and authenticity are celebrated!